Corners is a co-created community research project based in Hong Kong old communities. We aim to explore the charm hidden in the mundanity in every corner of streets to reconnect the new and old communities.

「察角」為實驗性質的香港老舊社區營造的體驗設計,希望透過社區的平日觀察開啟文化交流的對話。以三個月為一季在Instagram上邀請大家分享不同舊社區的故事,拼湊出社區多元的樣貌。



/Group project (5 members)
Role:
#art direction
#campaign identity
#web design
#experience design

What would your community be like if it's a collage?

Speaking of local community to the foreigners, the enclosed and vernacular atmosphere somehow keep the visitors away. However, as distant and out-of-placed the foreigners may seem to the community, the footprints of the visitors are also one of the puzzles to the whole picture of a community.

Similar to the nature of collage, the image of a community consists of the personal and collective expereince of whether the local residents or visitors. The stories took place at the stage of the community become the medium of the urban collage, capturing the dynamic and diverse possibility of a community.

Through the CORNERS project, we aim to encourage people from different community to join the intercultural dialogue via the daily observation of the urban stories we participated in and street corners we walked by everyday.


若你的社區是一幅拼貼畫,會是什麼樣子呢?

本地社區富有人情味的印象總是讓人著迷,但相對的強烈的本地連結也讓非本地者或外來人疏離與封閉感。然而,一個社區的生態不單只是由社區內部的視野構成,同時外來者的視角也為社區的生態增添了多元性。

就像一幅拼貼畫般,無論是本地居民、定期來到社區上班的工作者、或是經過的遊客,每個人在社區中的經驗成為故事的媒介,共同拼貼出動態的社區可能性。

透過察角實驗計畫,我們旨在透過日常生活中於街角的觀察,以圖像的方式,開啟與串連在社區舞台中多元文化視角的對話。



Let's connect the stories through urban collage!

The CORNERS project consists of online and offline activities. In the online campaign, people could access to the project website, CORNERS: ARCHIVE, to create the urban collage with the photos they collected from the daily life to create the community collage throughout their perspective. The photos from the project collective online object archive gathered the records taken by the participants, which is also one of resources for the participants to explore diverse side of different communities through the creation.

一起拼貼出社區的故事吧!


察角計畫由線上與線下活動組成。參與者可以透過察角計畫的網站-CORNERS:ARCHIVE創作與分享社區拼貼畫,使用日常中搜集到的社區影像拼貼出從自己眼中的社區風景。察角網站同時也是一個匯集大家的社區觀察影像資料庫,參與者也可以使用影像資料庫的素材進行創作,在挑選影像的同時探索不同社區的樣貌。




Community map
and Collage interface
Objects Archive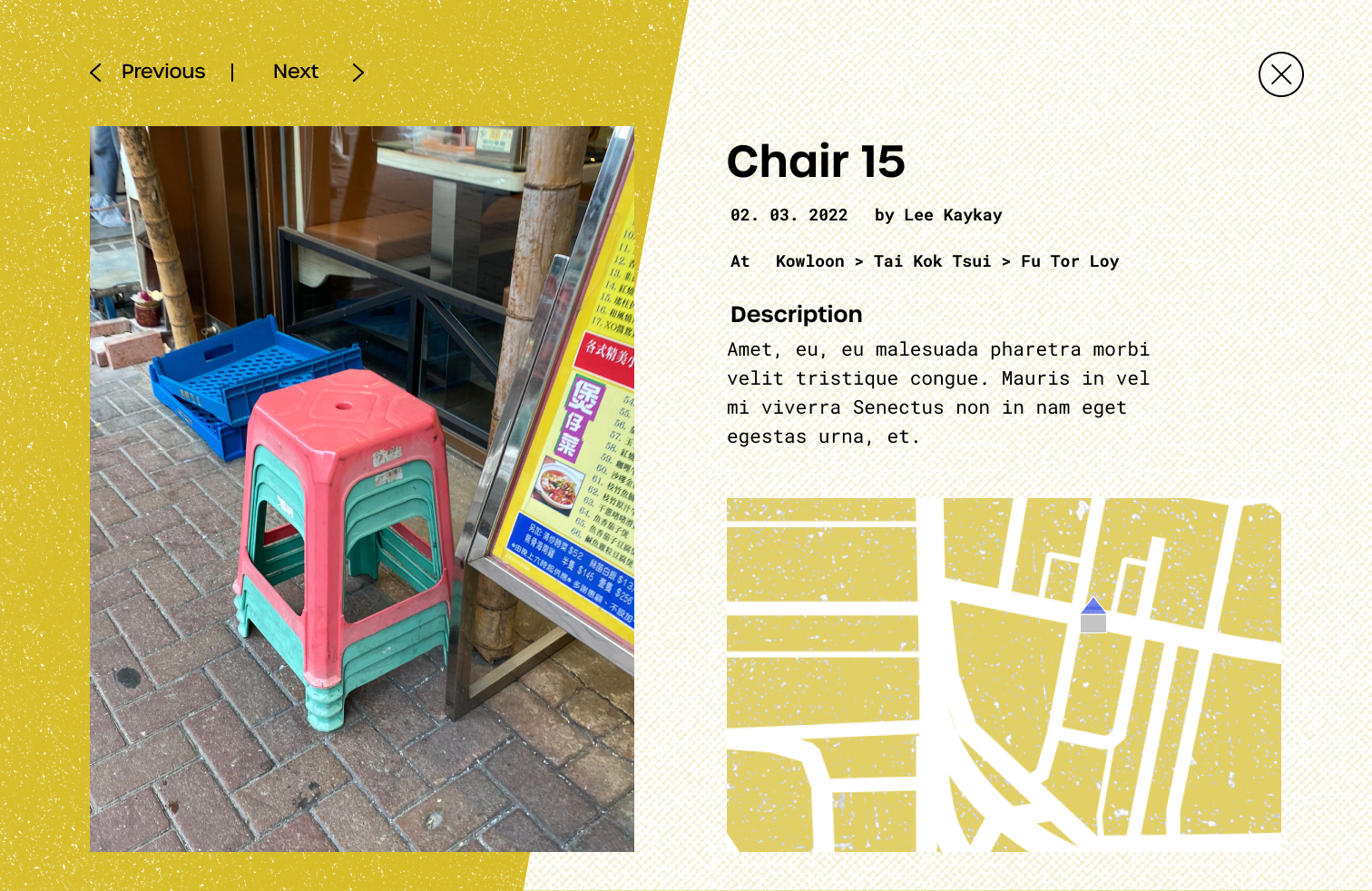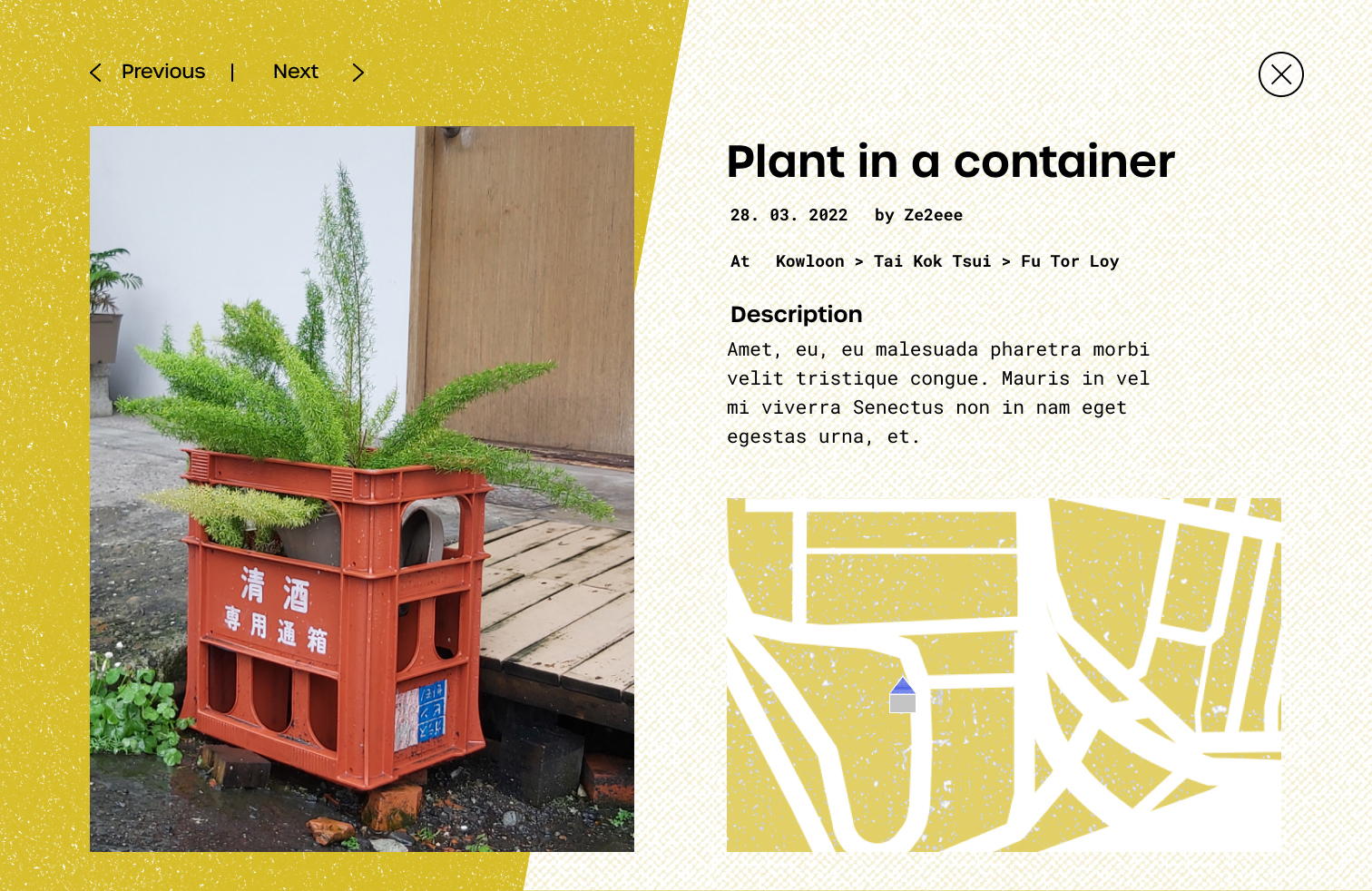 Audio Experience

In the CORNERS ARCHIVE,


透過耳朵觀察


察角計畫由線上與線下活動組成。參與者可以透過察角計畫的網站-CORNERS:ARCHIVE創作與分享社區拼貼畫,使用日常中搜集到的社區影像拼貼出從自己眼中的社區風景。察角網站同時也是一個匯集大家的社區觀察影像資料庫,參與者也可以使用影像資料庫的素材進行創作,在挑選影像的同時探索不同社區的樣貌。
Audio Archive